It seems like Ocala's leading man is having some trouble. John Travolta has been sued by two masseurs in as many days for "Sexual Battery" . According to EOnline.com the first lawsuit claims:
Travolta apologized for his behavior, but continued to pursue the idea of sex with the man and later suggested that they have sex with a "Hollywood starlet in the building that wanted to have three-way sex and to be double penetrated."

What's more, the lawsuit claims that the star said he "got where he is now due to sexual favors he had performed when he was in his Welcome Back, Kotter days." Read more here!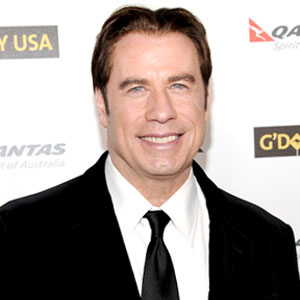 In the second case the complainant states that:
Travolta then proceeded to ask the masseur to pay special attention to his buttocks during the rub-down. The plaintiff claims that Travolta had an erection and "spread his butt cheeks open."

Plaintiff No. 2 then claims that Travolta flipped over on the table and started to "grab, rub and caress" the masseur's upper thighs and buttocks, and then tried to put the masseur's hand on his scrotum. Read more here!

Now these are the first lawsuits against John but these are not the first allegations of a homosexual nature against him. John Travolta has been caught kissing a male actor who was also possibly the same person who later found his son Jett dead in the bathroom.
If John Travolta is gay it's not that big of  a deal to most although he has been fighting hard to cover it up but what is disturbing is the idea he thinks he is special enough to warrant unwanted sexual advances and "groping" people. That is out of bounds no matter who you or what your sexual preference is.
Your ads will be inserted here by
Easy AdSense.
Please go to the plugin admin page to paste your ad code.
People are making a big deal that the complaints are being file by John Doe anonymous plaintiffs who seem to want to protect their privacy. Some are arguing that hiding their identities means they know they are lying but that makes little sense to me. Still others claim it's for the fame and publicity and that in the end their names will come out.
How something like this will affect his career remains to be seen. He has proven to be resilient to at least some of these allegations but two lawsuits may just be the tip of an iceberg in this case. Years of rumors and even a few tell all books claim John Travolta is gay and that he has been cheating on his wife for years. Some say the marriage is a sham put on by the Scientology to keep up his image.
Here's a breakdown of some of John's past gay rumors:

2001 – A man claims John tried to pick up a businessman in a health club.

1998 – In court papers a former Scientologist, Michael Pattinson, claimed that JT was used as an example of Scientologoy being able to "cure" homosexuals.

1991 – TIME magazine published an article about Scientology, citing  Richard Aznaran, the head of security, hearing David Miscavige, the Scientology head, joking about John Travolta's "promiscuous homosexual behavior."

1990 – Porn star Paul Barresi got paid $100,000 by the National Enquirer to recount his two-year relationship with John Travolta. He later retracted the story after being strong-armed by Travolta's legal team, but then told The Guide's Jim D'Etremont that it made the retraction because he was "having a nervous breakdown," and "just wanted it to be over," but  "regretted the retraction a lot more than I regretted that initial call to the Enquirer."
Ocala seems to be defending him at least in the comments being posted on the article at Ocala.com. Most seem not to believe it to be true or at least thus far. It remains to be seen how things will go if more evidence comes out, or even better if John Travolta comes out!
Related posts